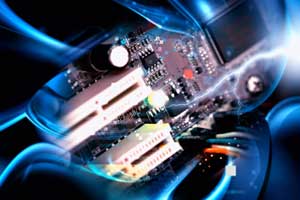 Electrical Properties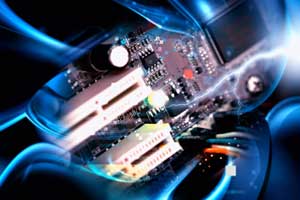 A piezoelectric transducer has very high DC output impedance and can be modeled as a proportional voltage source and filter network. The voltage V at the source is directly proportional to the applied force, pressure, or strain. The output signal is then related to this mechanical force as if it had passed through the equivalent circuit.
Frequency response of a piezoelectric sensor; output voltage vs applied force
A detailed model includes the effects of the sensor's mechanical construction and other non-idealities. The inductance Lm is due to the seismic mass and inertia of the sensor itself. Ce is inversely proportional to the mechanical elasticity of the sensor. C0 represents the static capacitance of the transducer, resulting from an inertial mass of infinite size. Ri is the insulation leakage resistance of the transducer element. If the sensor is connected to a load resistance, this also acts in parallel with the insulation resistance, both increasing the high-pass cutoff frequency.