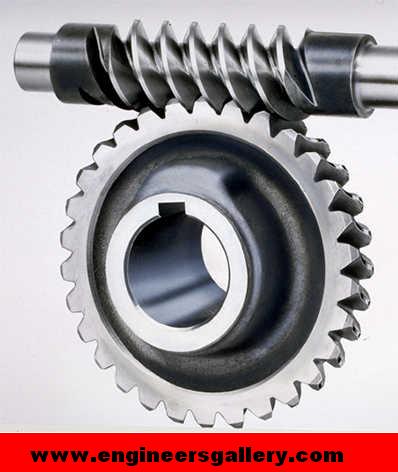 SCREW GEAR
Linear to rotary or rotary to linear.
Screws are inexpensive & available in any hardware store.
You can make can make very fine, accurate, & precise adjustments.
Eliminate the need and wait for special order mating worms.
Immediate reduction of high speed to low speed with no additional gears.
Strong build quality.  Screw wares faster than Screw Gear, and screws are cheap.
Great for hard to reach applications.
Allows for quick and easy maintenance.
Compatible with SAE & Metric screws and long threaded rods.
A screw gear is a gear arrangement in which a worm (which is a gear in the form of a screw) meshes with a screw gear (which is similar in appearance to a spur gear, and is also called a worm wheel). The terminology is often confused by imprecise use of the term screw gear to refer to the worm, the worm gear, or the worm drive as a unit.
Like other gear arrangements, a screw gear can reduce rotational speed or allow higher torque to be transmitted. The image shows a section of a gear box with a worm gear being driven by a worm. A worm is an example of a screw, one of the six simple machines.