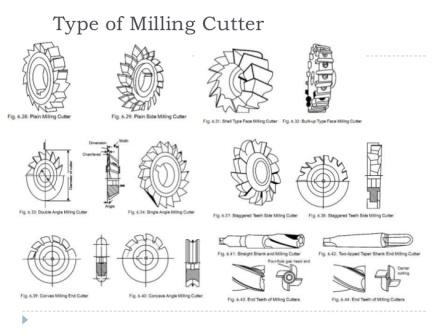 TYPES OF MILLING CUTTERS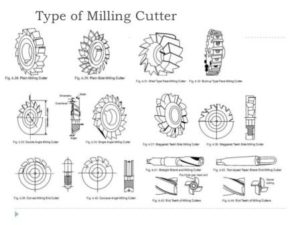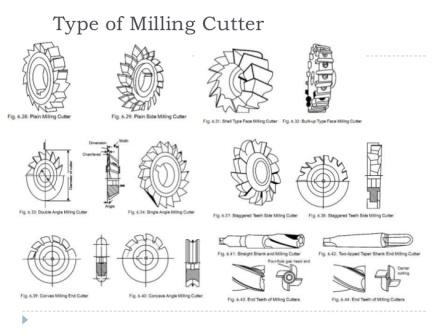 Fig. illustrates some types of milling cutters along with work pieces. Milling cutters are made in various forms to perform certain classes of work, and they may be classified as:
(1) Plain milling cutters,
(2) Side milling cutters,
(3) Face milling cutter,
(4) Angle milling cutters,
(5) End milling cutter,
(6) Fly cutter,
(7) T-slot milling cutter,
(8) Formed cutters,
(9) Metal slitting saw,
Milling cutters may have teeth on the periphery or ends only, or on both the periphery and ends. Peripheral teeth may be straight or parallel to the cutter axis, or they may be helical, sometimes referred as spiral teeth. Source Introduction of Basic Manufacturing Processes and Workshop Technology by Rajender Singh.