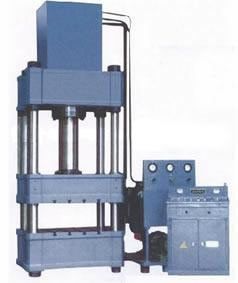 TYPE OF PRESSES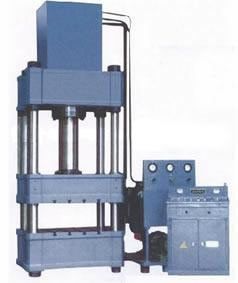 Presses are classified based upon the method of operation method of power source method of activation of slide and number of slides in action. The sub-classification of each is
also given as under.
1. Method of Operation
(i) Arbor Press.
It is a hand operated press. It combines the principle of lever with pinions to a related rack build into the ram. They are used where a very limited no. of production of parts is required.
(ii) Foot Press.
It is also manual operated press. Most of the presses have foot action in their operating mechanism.
(iii) Open back inclinable press.
It is a power operated press. They are having bench or floor models.
Presses are classified according to
2. Method of Power Sources
(i) Manual presses
(ii) Mechanical power presses
(iii) Hydraulic presses.
3. Method of Activation of Slide
(i) Crank shaft presses
(ii) Knuckle joint presses
(iii) Toggle presses
4. Number of Slides in Action
(i) Triple action single action presses
(ii) Double action presses
Source A Textbook of Basic Manufacturing Processes and Workshop Technology by Rajender Singh.