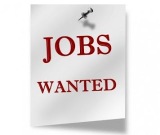 Researcher – Mobile and Telecom Solutions
at
IBM
(Anywhere).
Job description:
Nearly 30% of those building apps, are building mobile apps. 84% of those who are not currently building mobile apps plan to enter the space in the near future. These trends suggest an increasing demand on the software engineering aspects of mobile application development, right from efficient development tools, APIs for richer, faster and smarter app creation, to automated testing and monitoring solutions.
At IBM Research in India, the mobile group is specifically interested in investigating the research areas related to mobile application lifecycle (including testing, monitoring and analytics), mobile sensing and mobile HCI (Human Computer Interaction) to develop novel solutions in the enterprise mobility space.
To support such unprecedented growth, and also prepare for embracing Internet of Things, Telecom infrastructures and platforms are also evolving rapidly, incorporating heterogeneous networks and Bigdata analytics. IBM Research, India has a strong focus on this exciting area of mobile computing and challenges of the Telecommunication industry with the goal of creating innovative solutions and platforms.
Expertise in one or more of the areas given below:
Telecom and Mobile Analytics
Telecom Infrastructure and Middleware
Mobile Security
Mobile Application Lifecycle
Context-aware Mobile Services
Mobile enabled Industry Solutions (such as Retail, Finance, etc.)
Mobile

HCI

Machine to Machine
Required skills:
Must have a proven record of publications and/or a proven record of designing/building agile systems
Effective communication skills – written and oral
Qualifications:
Ph.D. in Computer Science/Electrical Engineering required.
An M.S. with significant experience may also be considered
0 to 10 years of total work experience required
Required:
Doctorate Degree
At least 6 months experience in Telecom and Mobile Analytics,Telecom Infrastructure and Middleware, Mobile Security, Mobile Application Lifecycle, Context-aware Mobile Services, Mobile enabled Industry Solutions, Mobile

HCI

English: Fluent
Location: New Delhi, Banglore
View Job Posting on Linkedin: https://www.linkedin.com/jobs2/view/23556192
View Job Posting on Company Website: https://jobs3.netmedia1.com/cp/faces/job_summary?job_id=RES-0695161