[sam id="6″ codes="true"]
[contesthopper contest="2390″]
Every year, Start Here, Go Places. sets out to challenge  knowledge and creativity through an annual competition.
Whether an individual or team competition, the focus of the challenge changes annually, but the purpose remains consistent: Help students explore the unlimited opportunities that are available with a career in accounting in a fun and interactive way.
For the winners, not only do the students earn some great price, but they also have the opportunity to earn money from EngineersGallery.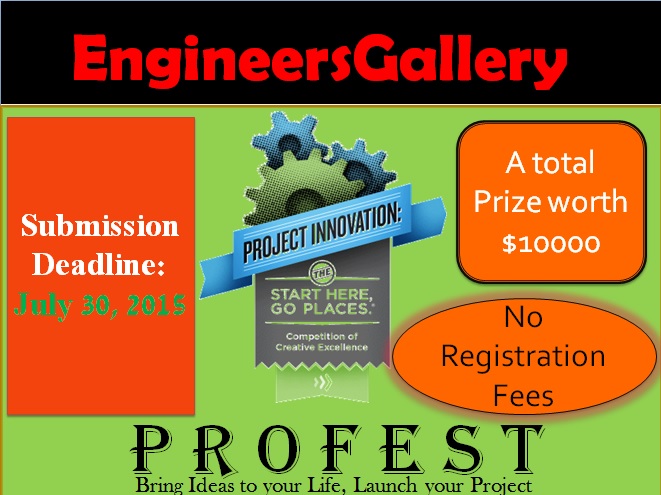 Steps to follow :
1. Register at EngineersGallery to Enroll into Competition.
2. Send your Project with all Detail in word format.
3. Send Images of your working model or Project
4. Capture Video with High Resolution Camera (
DO NOT SHARE Youtube Link

)
(Mail Us at :
engineersgallery1@gmail.com

)

Subject of your mail should be the title of your project.

DO NOT FORGOT TO MENTION USERNAME IN MAIL