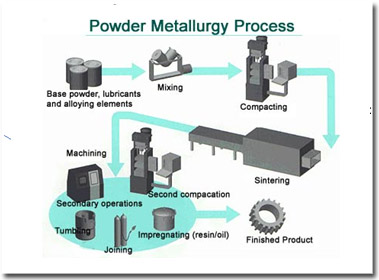 POWDER METALLURGY PROCESS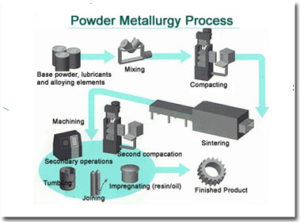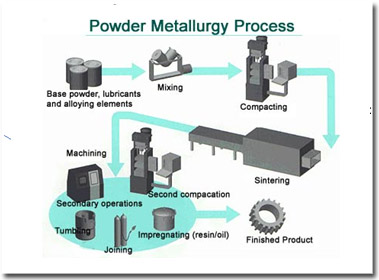 The powder metallurgy process consists of the following basic steps:
1. Formation of metallic powders.
2. Mixing or blending of the metallic powders in required proportions.
3. Compressing and compacting the powders into desired shapes and sizes in form of articles.
4. Sintering the compacted articles in a controlled furnace atmosphere.
5. Subjecting the sintered articles to secondary processing if needed so.
Source Introduction of Basic Manufacturing Processes and Workshop Technology by Rajender Singh.