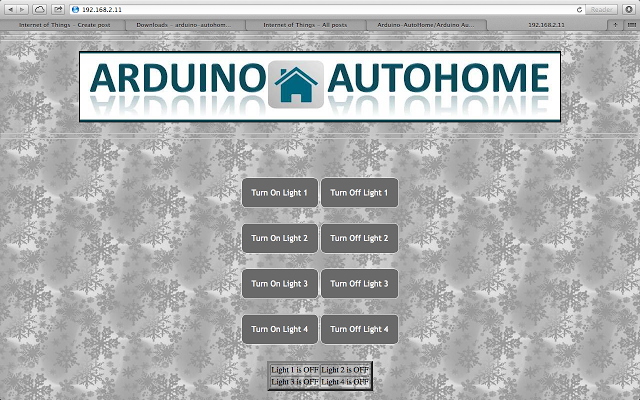 [quote align="center" color="#999999″]
This is Open Source Home Automation Project based on Arduino Uno and Arduino Wiznet based Ethernet shield.
[/quote]
How Does it Work
[sam id="4″ codes="true"]
The main brain for this project is Arduino UNO Board along with Arduino Ethernet Shield to give it a wireless connectivity.Arduino runs a code to control a Relay board according to the input and also serves a web page through which respective output to the relay board can be controlled.Through relay controller board we can control lamps, tubes or any AC power sockets.
You will be able to control all of your AC Appliances wirelessly with the help of any WIFI Enabled device.
So you will have the control page as shown below:
arduino iot 2016
As you understand the code you can modify to your need.
So enjoy controlling things wirelessly..