Jobs | EngineersGallery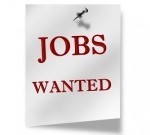 Excellent job opportunities for freshers and Professionals in top companies across India. Search jobs and apply online at engineersgallery, the best job search site in India.

Over the last few months, the EngineersGallery has become synonymous with information on cutting-edge technology. Today, this site is spread across eight locations, and caters to the intellectual needs of a diverse readership in India and in some foreign countries.
Starting with its basic website, EngineersGallery, which is today South Asia's most popular website, the site now offers a bouquet of specialized publications to meet the needs of a technology-hungry nation.
EngineersGallery is already a huge success in the entire South East Asian region.