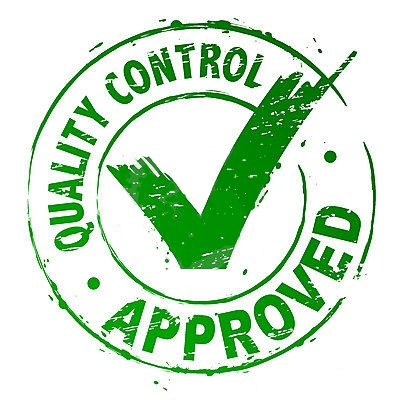 INSPECTION AND QUALITY CONTROL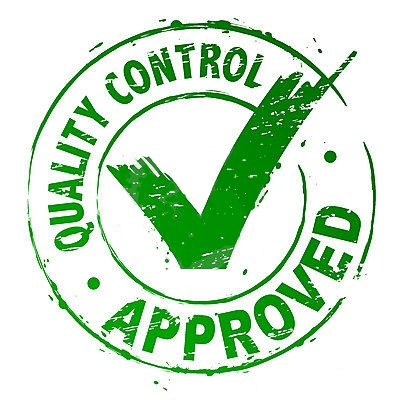 Inspection or checking of components or products with required specifications is very minutely related with quality control. It is generally an accepted fact that no two things can ever be exactly same. It also holds true with manufactured parts. Therefore certain variations or deviations in dimensions and other product specifications are accepted. However, only few produced articles or parts may be rejected if the deviations go beyond the specified quality standards. Therefore it becomes essential to detect errors so that the manufacturing of faulty product does not go uncorrected. The philosophy of inspection is only preventive and not remedial. In other words the inspection of products is measuring or checking its quality in terms geometrical tolerances of other specified feature of needed design. Generally, there are three basic areas of inspection namely receiving inspection, in-process inspection and final inspection. In the receiving inspection, inspections are performed on all incoming materials and purchased parts. In the in-process inspection the products are inspected as they are in processed in stages from starting station to finished station. In the final inspection, all finished products or parts are inspected finally prior to delivering them to the customer.
The main motive of manufacturing is to process engineering materials and produce desired and useful components or products to the specified shape, size and finish. The specifications for the shapes, sizes and finishes on the products are furnished by the manufacturing operations through specified process plan using part drawings or manufacturing drawings. These specifications basically termed as called quality characteristics. The quality of manufactured product is depend always upon the process capability of controlling manufacturing functions which may lead to a certain amount of variation as a result of chance and some cause. Also some chance or cause is inherent in any particular scheme of production and inspection. The reasons for variation outside this stable system should be discovered and corrected to minimize wastage and finally to improve quality. Source from a textbook of manufacturing processes and workshop technology be Rajender Singh.