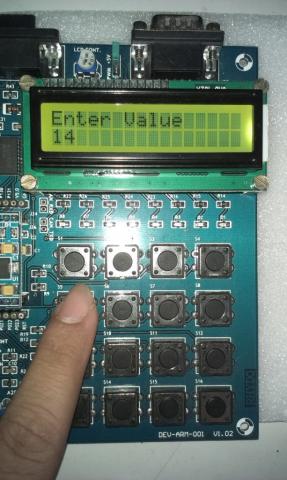 How to Interface 4×4 Matrix Keypad with LPC2148
Switch is the most widely used input device. When a switch is pressed either low or high signal is given to controller depending upon the circuit designing. This approach requires one pin for a single switch. With increasing requirement of input devices, more numbers of controller pins are required which may not be available all the time. For example, to enter value from 0 to 15, we need 16 pins of controller to be interfaced with switches. To reduce number of required pins, we can arrange keys in matrix form.
Matrix keypad is one of the widely used input devices. Some of the application includes Mobile keypad, Telephone dial pad, calculator, ATM etc. Keypad provides an easy way to allow user to provide input to any system. In this article, we will explain how to interface 4×4 matrix keypad with LPC2148. The pressed key will be displayed on LCD.