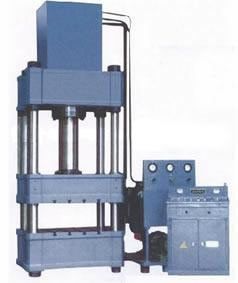 GENERAL PRESS INFORMATION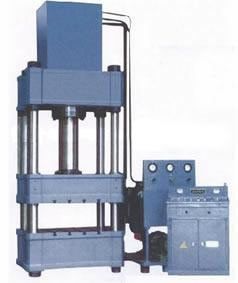 It is necessary for the sheet metal planner to know certain fundamentals specification of press machine. Some of them are press tonnages, stroke of the press, die area, shut height etc., and are explained below.
Press tonnage
It indicates the amount of pressure in tones that a press exerts or works safely and is used for rating a press. The press may exist in various capacities of tones varying from 5, 10, 20, 32, 50, 75, 200, 500 tons to tackle the sheet metal operation using proper die in press.
The tonnage of a hydraulic press is the area multiplied by the oil pressure in the cylinder. The tonnage of a mechanical press is equal to the shear strength of the crankshaft metal multiplied by the area of the crankshaft bearings.
Press stroke
It is the reciprocating motion of a press slide. It is adjustable on a hydraulic press.
Die area
It is the available surface for mounting punches and die components
Shut height
It is the distance from the top of the bed to the bottom of the slide when stroke down and the adjustment up. The shut height of the die must be equal to or less than the shut height of the press.
Die shut height = Punch shoe thickness + Die show thickness + Die steel height + Punch steel Height-bypass of steels. The by-pass of steels may be taken as from 3 mm to 6 mm.
Source A Textbook of Basic Manufacturing Processes and Workshop Technology by Rajender Singh.