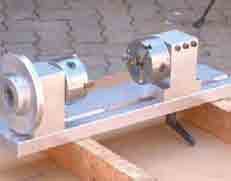 Flat Belt Pulleys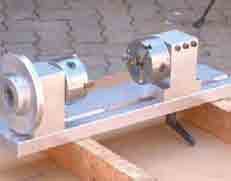 Introduction
The pulleys are used to transmit power from one shaft to another by means of flat belts, V-belts or ropes. Since
the velocity ratio is the inverse ratio of the diameters of driving and driven pulleys, therefore the pulley diameters
should be carefully selected in order to have a desired velocity ratio. The pulleys must be in perfect alignment in
order to allow the belt to travel in a line normal to the pulley faces.
The pulleys may be made of cast iron, cast steel or pressed steel, wood and paper. The cast materials should
have good friction and wear characteristics. The pulleys made of pressed steel are lighter than cast pulleys, but in
many cases they have lower friction and may produce excessive wear.
Types of Pulleys for Flat Belts
Following are the various types of pulleys for flat belts :
Reference A Textbook of Machine Design by R.S. Khurmi and J.K.Gupta