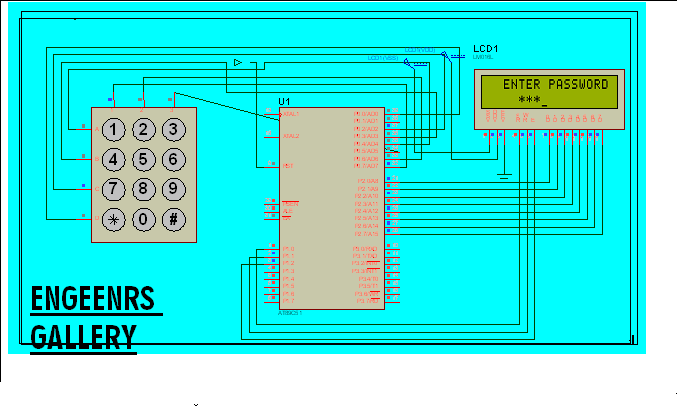 Electronic code lock with user defined password using 8051 microcontroller (AT89C51)
SUMMARY:
An electronic lock or digital lock is a one type of 8051 microcontroller applications which has an electronic control assembly attached to it. They are provided with an access control system. This system allows the user to unlock the device with a password. The password is entered by making use of a keypad. The user can also set his password to ensure better protection. The major components include a keypad, LCD and the controller AT89C51 which belongs to the 8051 series of microcontrollers. This article describes the making of an electronic code lock using the 8051 mcu.
Here it use 8051 rtos, and you can search for 8051 pin diagram here. You can serch in engineersgallery to for 8051 compiler.