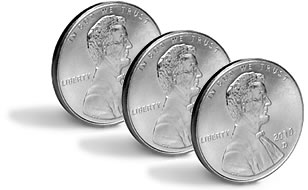 Different Steel
Nickel steel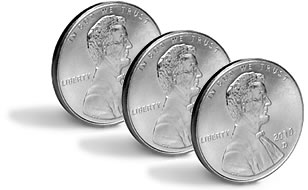 The percentage of Nickel varies from 2 to 45 in steel. Steel having 2% Ni makes steel more suitable for rivets, boiler plates, bolts and gears etc. Steel having Ni from 0.3 to 5% raises elastic limit and improves toughness. Steel containing Nickel has very high tensile strength. Steel having 25% Ni makes it stainless and might be used for I.C. engine turbine blade etc. If Ni is present up to 27%, it makes the steel non-magnetic and non-corrodible. Invar (Ni 36%) and super-invar (Ni 31%) are the popular materials for least coefficient of expansion and are used for measuring instruments, surveyor tapes and clock pendulums.
Steel having 45% Ni steel possesses extension equal to that of glass, a property very import making links between the two materials i.e. in electronic valves and bulbs.
Vanadium steel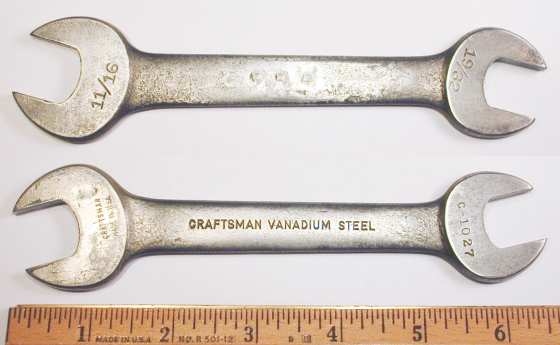 Vanadium when added even in small proportion to an ordinary low carbon increases significantly its elastic limit and fatigue resistance property. Vanadium makes steel strong and tough. When vanadium is added up to 0.25%, the elastic limit of the steel is raised by 50% can resist high alternating stresses and severe shocks.
Applications
1. It is widely used for making tools.
2. It can also be used for shafts, springs, gears, steering knuckles and drop forged parts
Manganese steel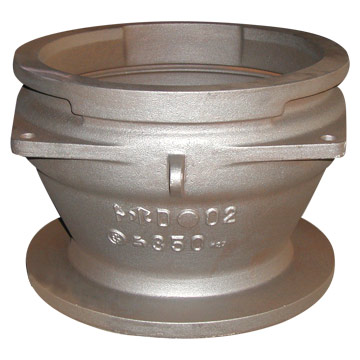 Manganese when added in steel between 1.0 to 1.5% makes it stronger and tougher. Manganese between 1.5 to 5% in steel makes it harder and more brittle. 11 to 14% manganese in steel with carbon 0.8 to 1.5% makes it very hard, tough, non-magnetic and possesses considerably high tensile strength. Manganese steel may be forged easily but it is difficult to machine and hence it is usually ground. It is weldable and for welding it, a nickel manganese welding rod is used.
Applications
1. Because of work hardening, it is suitable for jaws of stone and ore crushers, grinding plants, tramway and railway points and crossing etc.
2. Manganese steel in the form of bars is now widely used for screening coke.
3. It is also used for helmets and shields.
4. It is used for agricultural implements such as shovels etc.
Tungsten Steel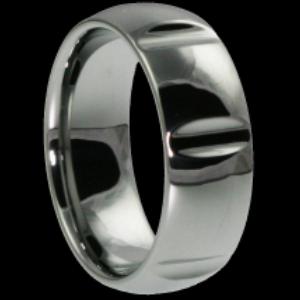 Tungsten when added to steel improves its magnetic properties and hardenability. When tungsten is added to an extent of 6% to high carbon steel, it retains the magnetic properties to high degree and produce field more intense than ordinary steel. Steel having 8% tungsten gives sufficient hardness to it to scratch even glass.
Applications
It is used for making permanent magnets and high speed cutting tools.
Silicon steel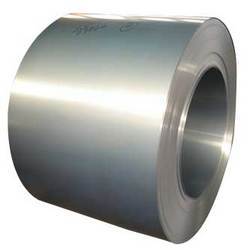 Silicon addition improves the electrical properties of steel. It also increases fatigue strength and ductility.
Applications
1. Steel with Mn = 1 %, Si = 2% and C = 0.4 to 0.6% has very high elastic limit and is used for springs.
2. Steel containing 5 to 7% silicon retains its hardness and resistance to oxidation at high temperature. It is used for making internal combustion engines.
3. Steel possessing 13% Si has a very high corrosion resistance and it can be used in chemical industrial applications.
4. Steel possessing 1% Si and up to 0.95% Mn is suitable for structural purposes.
Magnetic steels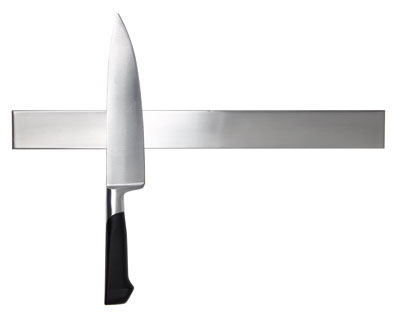 Steels having 15 to 40% Co, 0.4 to 1 % C, 1.5 to 9% Cr, 0-10% W and remaining Fe possesses very good magnetic properties. High Cobalt steels, when correctly heat treated, are frequently used in the making of permanent magnets for magnetos, loud speakers and other electrical machines. An important permanent magnet alloy called Alnico contains approximately 60% Iron, 20% Nickel, 8% Cobalt and 12% Aluminium. This alloy cannot be forged and is used as a casting hardened by precipitation heat treatment.
Heat resisting steels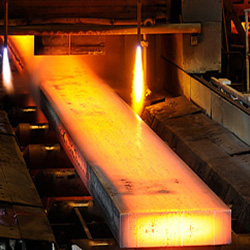 Heat resisting steels are practically suitable for working at even very high temperatures. Such steels must resist the influences which lead to failure of ordinary steels when put to work under high temperatures. Alloy steel containing 23-30% chromium with less than 0.35% C are mainly used to impart heat resisting service in the temperature range between 815-1150 °C. The furnace parts and annealing boxes are generally made by this steel. These steels are particularly suitable for working at high temperatures and are thus stable at high temperatures. A steel containing chromium, nickel and tungsten, with the carbon content suitably controlled provide useful combination of non-scaling and strength retaining properties at high temperature. Such steels can work satisfactory up to 700°C and contains 0.15% C, 0.5 to 2 % Si, 0.5% Mn, 1.0 to 6%, Cr and 0.5%. Mo.
Applications
These are used in nuclear power plant, furnaces, supersonic aircrafts, missiles, annealing
boxes etc.
Spring steels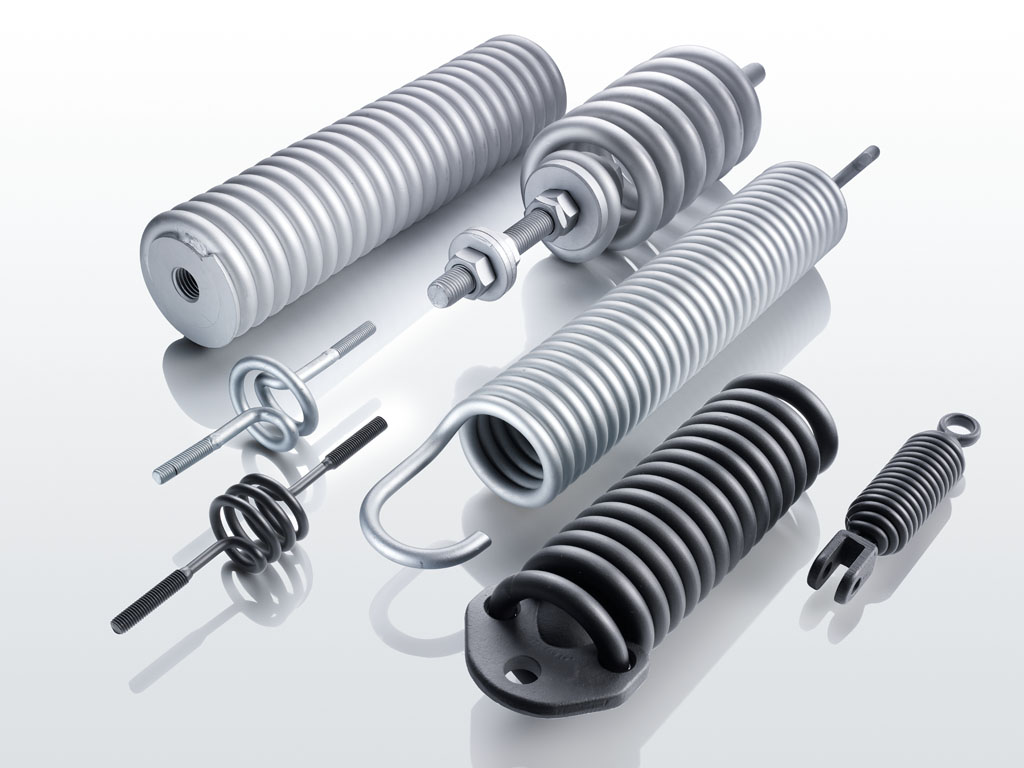 Spring steels are used for the making springs. Various types of these steel along with their composition and uses are discussed as under.
(i) Carbon-manganese spring steels. This type of steel contains
C = 0.45 to 0.6, Si = 0.1 to 0.35% and Mn = 0.5 to 1.0%.
These steels are quenched and tempered up to 350 BHN. They are widely used for laminated springs for railway and general purposes.
(ii) Hyper-eutectoid spring steels. This type of steel contains
C = 0.9 to 1.2%, 0.3% (max) and Mn = 0.45 to 0.70%.
These steels are oil quenched and tempered at low temperature. This type of steel is used for volute and helical springs.
(iii) Silicon-manganese spring steels. This type of steel contains
C = 0.3 to 0.62%, Si = 1.5 to 2% and Mn = 0.6 to 1 %.
These steels are hardened and tempered. This type of steel is used for the manufacturing of railway and road springs generally.
Structural steels
Structural steels possess high strength and toughness, resistance to softening at elevated temperatures and enough resistance to corrosion. In addition, they should possess weldability, workability and high hardenability. The principal alloying elements in structural steels are chromium, nickel and manganese. These steels has various applications which are given as under:
Applications
They are used for structural members of bridges, buildings, rail road, cars etc. They are also used for manufacturing components subjected to static and dynamic loads. These components include valves, pins, studs, gears, clutches, bushes, shafts etc.
Reference Introduction to basic Manufacturing Processes and Workshop Technology by Rajender Singh.
For engineering project visit this page regularly for know more things related project ideas. Click here to see Ideas of Projects. Engineers Gallery. All the Best!