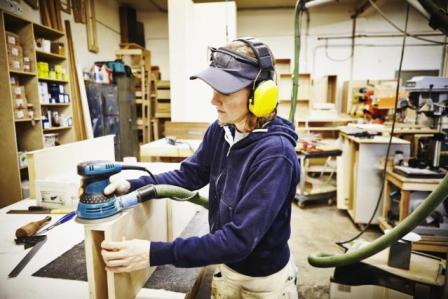 COMMON SAFETY IN CARPENTRY SHOP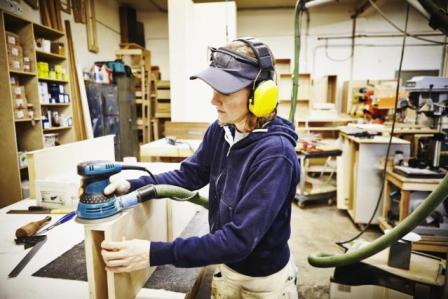 There are some general safety precautions to be taken care of while working in carpentry shop. Some of which are discussed as under.
1. Before starting any wood working machine, it should be ensured that all the safety guards are in proper places and secured well.
2. While working on a circular saw, one should not stand in a line with the plane of the rotating blade and always keep your fingers always away from the reach of blade.
3. The wooden pieces should not be fed to the sawing machines faster than the cutting speed of the machine.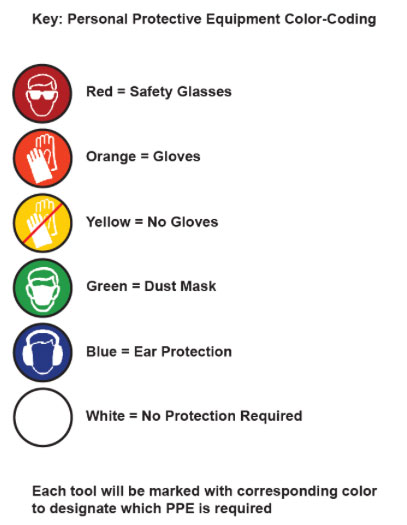 4. While working on wood lathes, the job should be properly held.
5. One should not use defective or damaged carpentry tools while carrying out carpentry work.
6. Nails, screws should be properly kept in a box for proper house keeping.
7. Sufficient safety precautions are to be taken for preventing fire in the carpentry shop.
8. No carpentry tools should be thrown for saving time in handling. Copied from Introduction to Basic Manufacturing Processes and Workshop Technology by Rajender Singh.
General Safety Rules for Machine and Woodworking Shops
1. The faculty or staff member in charge of the shop will ensure that all appropriate safety rules are followed. EH&S will assist in providing guidelines and recommendations as warranted. EH&S will also perform periodic audits of campus shops to ensure compliance with established guidelines.
2. Only trained and approved persons will be permitted to use any piece of powered equipment.
3. Shops are to be kept clean and orderly.
4. Shop safety rules are to be posted.
5. Horseplay is forbidden.
6. Machines are to be inspected prior to use.
7. Use the right tool for the job. Do not force a tool or attachment to do a job for which it was not designed.
8. WEAR PROPER ATTIRE. Do not wear loose fitting, gloves, jewelry, watches, ties, ID badges or anything else dangling that might get caught in a piece of moving equipment. Long hair should be in a protective head covering such as a hair net.