CNC Plotter
One of out follower made this project. Here below is the content he share with Engineersgallery.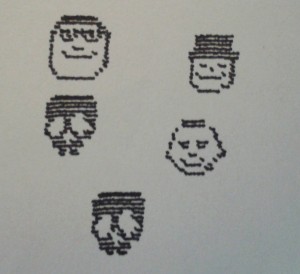 My passion for robotic constructions led me to develop a plotter cnc machine.
[sam id="4″ codes="true"]
What's this??

This is all about a machine that can draw images which we have loaded before in the software that controlling the motors. The device consists of two bipolar stepper motors- coming from used CD/DVD drives- that directing the canvas to X and Y axis, a mechanism (my own inspiration) fitted with micro servo to move the pen up and down and finally thewooden frame.
To drive the stepper motors i tried mosfets and l293d ic. I prefer the second (l293d) although I noticed that they have more heat at 12v.