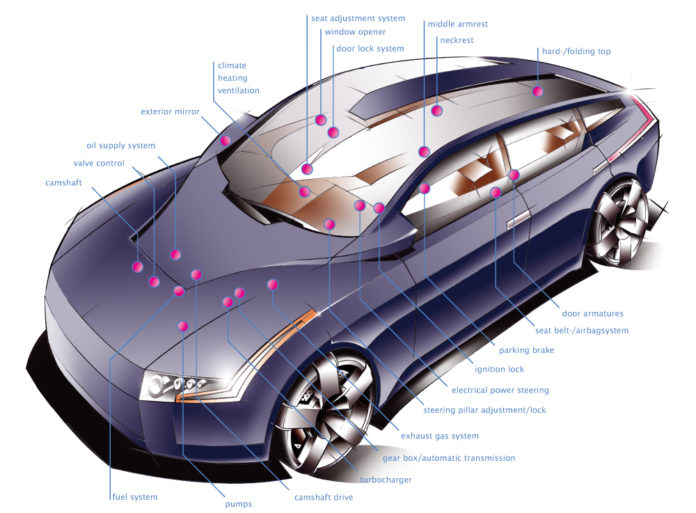 APPLICATIONS OF POWDER METALLURGY
The powder metallurgy process has provided a practical solution to the problem of
producing refractory metals, which have now become the basis of making heat-resistant
materials and cutting tools of extreme hardness. Another very important and useful item
of the products made from powdered metals is porous self-lubricating bearing. In short,
modern technology is inconceivable without powder metallurgy products, the various fields
of application of which expand every year. Some of the powder metal products are given as
under.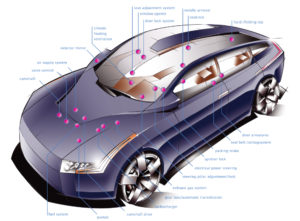 1. Porous products such as bearings and filters.
2. Tungsten carbide, gauges, wire drawing dies, wire-guides, stamping and blanking tools, stones, hammers, rock drilling bits, etc.
3. Various machine parts are produced from tungsten powder. Highly heat and wear resistant cutting tools from tungsten carbide powders with titanium carbide, powders are used for and die manufacturing.
4. Refractory parts such as components made out of tungsten, tantalum and molybdenum are used in electric bulbs, radio valves, oscillator valves, X-ray tubes in the form of filament, cathode, anode, control grids, electric contact points etc.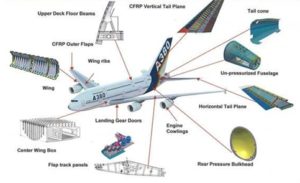 5. Products of complex shapes that require considerable machining when made by other processes namely toothed components such as gears.
6. Components used in automotive part assembly such as electrical contacts, crankshaft drive or camshaft sprocket, piston rings and rocker shaft brackets, door, mechanisms, connecting rods and brake linings, clutch facings, welding rods, etc.
7. Products where the combined properties of two metals or metals and non-metals are desired such as non-porous bearings, electric motor brushes, etc.
8. Porous metal bearings made which are later impregnated with lubricants. Copper and graphite powders are used for manufacturing automobile parts and brushes.
9. The combinations of metals and ceramics, which are bonded by similar process as metal powders, are called cermets. They combine in them useful properties of high refractoriness of ceramics and toughness of metals. They are produced in two forms namely oxides based and carbide based.
Source Introduction of Basic Manufacturing Processes and Workshop Technology by Rajender Singh.